March 2018
Bill Snow 1938-2018
Bill Snow, known by many as "BUGAUP Bill", or "Billy" passed away on the 8th of March 2018.
He was a founding member of BUGAUP (Billboard Utilising Graffitists Against Unhealthy Promotions) which targeted cigarette advertising (primarily) in the 1980s, and continued to engage in activist activity right to the end using his distinctive hand-printed letterpress signs and stickers.
Bill Snow was a colourful character long before he became a founding member of BUGA UP. His early years were spent sailing Europe and the Mediterranean. He finally settled in Bundeena, Sydney in the 1970s when it was a sleepy little hamlet about an hour and a half south of Sydney within the Royal National Park.
Bill was one of the early fresh air campaigners and became involved in the early anti-smoking movement in Australia. While tobacco advertising was banned on radio and television in 1976, it ran riot in all other media. Tobacco companies contravened the ban anyway as "incidental" advertising associated with sport broadcasting was rampant.
Always one to tackle the problem head-on and at its root, Bill took to writing graffiti on tobacco billboards and other signs as well as physically removing them if possible. So, by the mid-1970s Bill would casually conduct his own anti-advertising campaign as he drove around in his van which he gradually turned into a mobile anti-smoking billboard itself.
Travelling anywhere with Bill usually entailed frequent stops to "correct" some tobacco advertising, day or night. The actions were random, although widely distributed, and usually entailed spraying the word "Poison" or "Poi$on".
A turning point in the effectiveness of his one-man campaign came with the formation of BUGA UP (Billboard Utilising Graffitists Against Unhealthy Promotions). In 1978 three health education workers Simon Chapman, John Carmichael and David Small convened a public meeting to provide an alternative media voice to the staid and cautious equivocations of government officials, and MOP UP (Movement Opposed to the Promotion of Unhealthy Products) was born. Three of the members in the audience that night, Bill Snow, Ric Bolzan and Geoff Coleman had been actively painting on tobacco billboards and felt that the aims of MOP UP although admirable, were a little tame. They, and others including Fred Cole, had already been "refacing" billboards for some time, and felt the small group of activists needed its own acronym or brand - always aiming to use advertising strategies against the industry itself. In 1979, while planning for a "night on the billboards" and waiting for the rain to stop they decided on the acronym BUGA UP, "Billboard Utilising Graffitists Against Unhealthy Promotions"
Shortly thereafter, using ladders in the dead of night, the three activists signed a couple of blank billboards "Billboard Utilising Graffitists Against Unhealthy Promotions, BUGA UP", including at one of the most prominent locations at the time on Parramatta Road opposite the University of Sydney. From that time, every billboard that was "refaced" was signed "B.U.G.A. U.P.". Within a short time, there was considerable media attention and the tobacco, advertising and outdoor advertising companies, as well as the public, thought that there was an entire movement attacking the billboards rather than just a few people.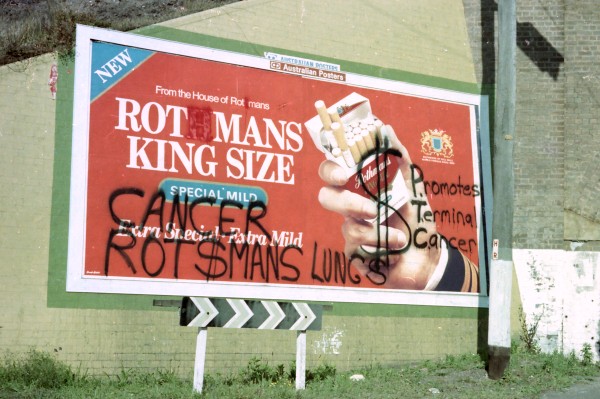 At the time, painting on billboards was considered "Malicious Injury to Property", even though the paint was only applied to relatively cheap replaceable paper posters, not to the physical property itself - this charge was later challenged in the courts and in many cases the charges were dismissed or only token fines applied. Bill of course would spend time in goal rather than pay fines, which gave him the added opportunity to campaign against tobacco within the prison population.
To help sway public and police opinion, Bill would visit police stations, handing out his hand-printed leaflets explaining what BUGA UP was about, and asking that if anyone was to be arrested, that they could be treated fairly and leniently.
He was also the inventor and main proponent of paint-bombing billboards, often the only way to reach the larger "supersite" billboards located high on buildings. He perfected the method of removing eggs from their shells (the ingredients of many omelettes), and refilling them with paint. Alternatively, filling party balloons with paint which could be kept handy in a bucket within his van should the opportunity arise to spread his colourful anti-smoking message onto a billboard.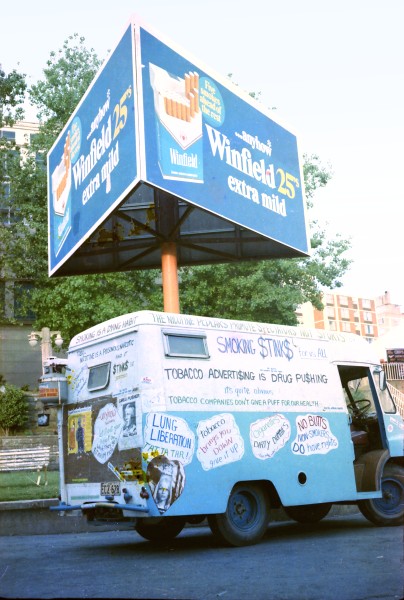 Bill was the main instigator of the creation of the BUGA UP Embassy on a vacant lot at North Sydney almost opposite Leo Burnett advertising agency who had the Philip Morris tobacco company (manufacturers of Marlboro) as one of its biggest clients.
For more information about Bill's BUGA UP activities search for "Bill Snow" on the Press Clippings page.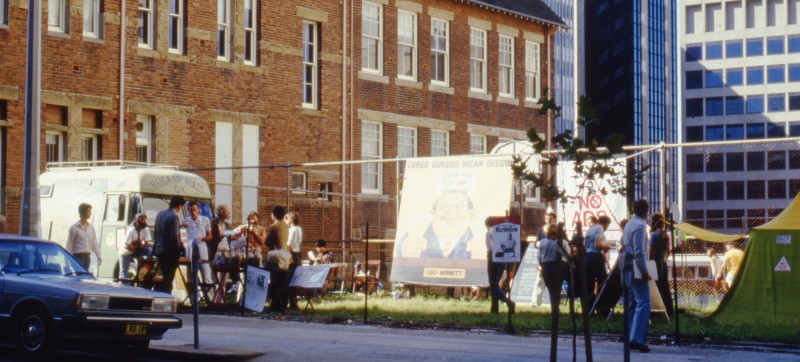 In addition to his BUGA UP activities, Bill was an avid campaigner for peace and Aboriginal rights, and against nuclear energy and destruction of the environment. He also put his sailing skills to good use in seaborne protests against nuclear powered and armed warships from the United States sailing into Sydney Harbour.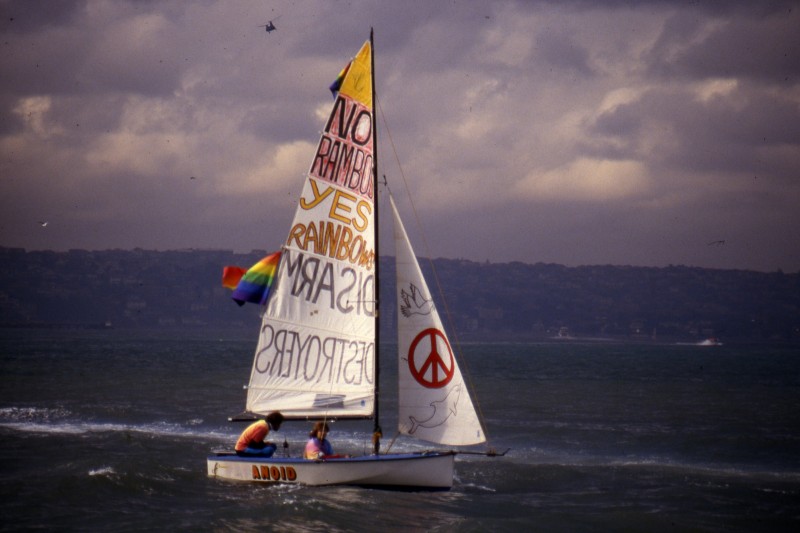 Bill also spent much time with Indigenous Australians, accommodating Aboriginal people in his home and visiting their communities. Billy funded a trip to England with Burnum Burnum in 1988, Australia's Bicentennial Year, when Burnum Burnum planted the aboriginal flag on the white cliffs of Dover. He also interrupted the bicentennial cricket match organized by Prime Minister Bob Hawke by sitting on the cricket pitch at Manly Oval in Sydney.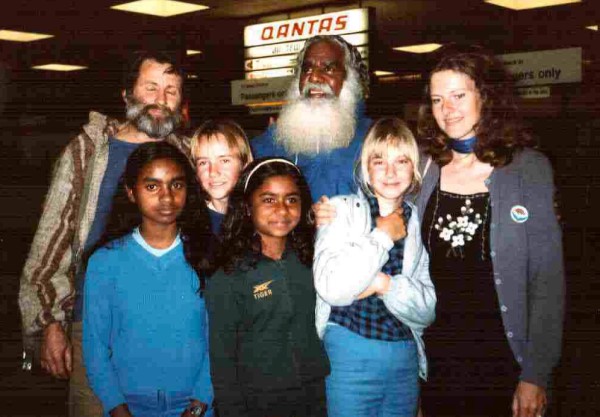 Alcohol, particularly the damage it was doing to the indigenous population of Australia was also one of Bill's great concerns. He initiated and participated in a number of protests against beer companies as they were heavy advertisers and produced and sold the most popular alcohol bought by Aboriginal people.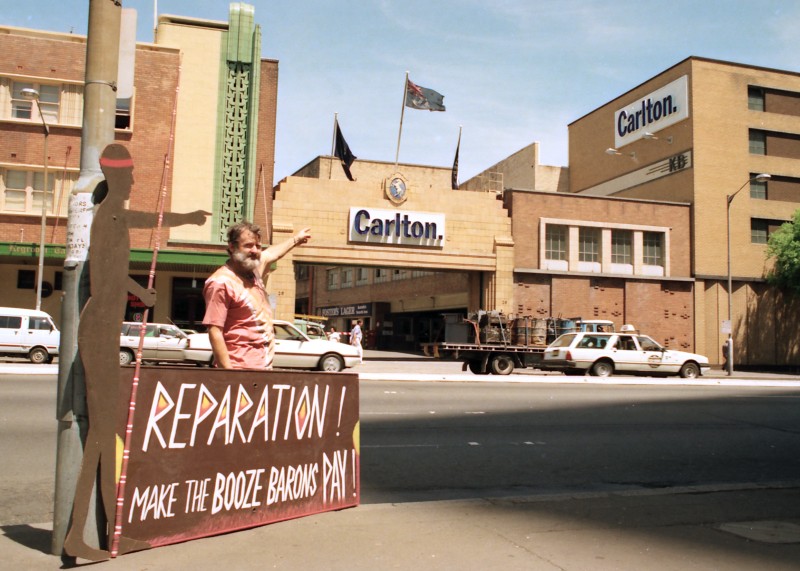 Never the quiet type, he was always willing to share his views with anyone who would listen, especially uncaring smokers who dropped their cigarette butts on the ground, eventually ending up in Sydney Harbour.
Bill also collected a small truckload of cigarette butts from pavements and sacred sites from around Australia, including Uluru. He publicly threatened to dump them all in Sydney's famous harbour, to illustrate how many butts routinely would wash, via stormwater, into the harbour after rain. In fact, he dumped a large quantity of them in a tobacco company's foyer.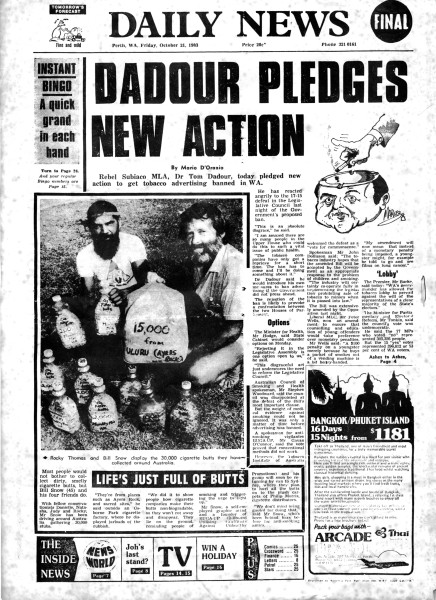 In any discussion, Bill could give as good as he got, and almost always had the last word. At his home I was witness to the only time Jehovah's Witnesses said that they had to leave after a long ear-bashing from Bill in which they had little opportunity to carry out their mission. Amongst Bill's many experiences was growing up in a Salvation Army environment, so his knowledge of the bible was better than most.
Billy enjoyed bushwalking and spending time in the natural environment. He had a special affinity for dolphins, black cockatoos and galahs which he fed from his deck in Bundeena.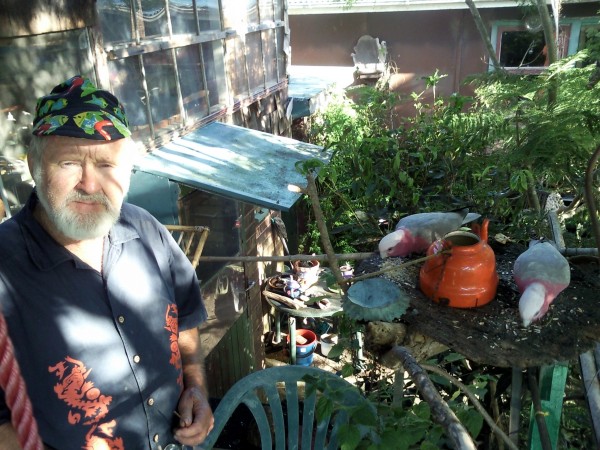 Bill died of an aortic rupture on 8 March 2018 at the age of 80 and is survived by his daughter Emily and his two sisters Joan and Dorothy. He will be fondly remembered by his many friends and fellow activists for his generous contribution to making the world a better and more interesting place.
Press Clippings about Bill Snow
Feedback
If you have any information or anecdotes about Bill, send us a message via the Contact form.
---
Updated 10 March 2018